Designed with professionals in mind, the double sided measuring tapes measure features easy to read measurements, in metric measurements, for quick and accurate readings. There are to choose from two measures. Both are 5 meters long.
Wide blade is sturdy enough to enable up to 3 meters horizontal standout. Full rubber case provides sturdy anti-slip hold and shock resistant to impacts, ensures a comfortable and secure grip in wet or dry conditions, while the belt clip allows for convenient carrying when not in use. Matte nylon-coated blade provides extended product life and glare reduction.
BIG END HOOK
Width 25 mm. Double-end big hook for a better griping on edges from every direction.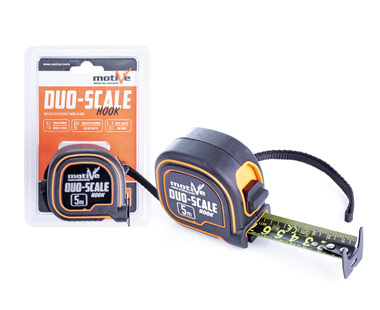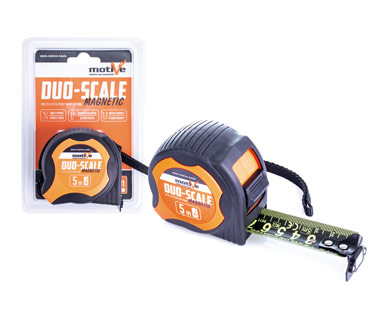 MAGNETIC END HOOK
Width 28 mm. Magnetic end hook for easy gripping and securing to metal surfaces.