Plastic bucket with lid for:
PAINTS, LIQUIDS, ADHESIVES, RESINS, POWDERS, GRANULES, FOODSTUFFS, VARIOUS LARGE ELEMENTS AND OTHER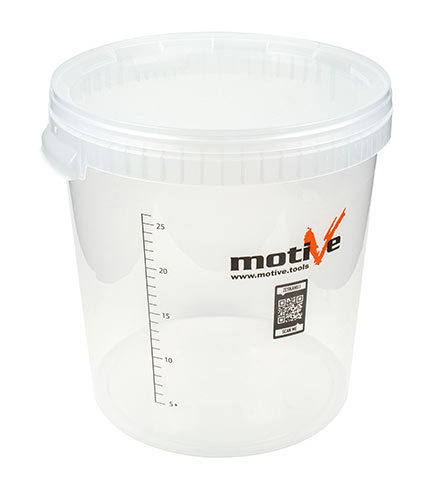 About:
Contoured and comfortable handles.
Reinforced profile at the edge.
Weight of empty container: 890 g.
Made of flexible polypropylene (PP).
Litre scale.
Certificate for food products.
Also intended for the chemical industry.
Thicker material at the bottom of the container.
Sealed lid.