High-quality GRIPP STAR nitrile gloves are constructed for use across a broad range of industries, particularly suitable for use in mechanical and automotive. Their 3D diamond grip on the whole palm and fingers make the gloves suitable for heavy duty usage. Made of high-quality, strong nitrile, they are characterized by high resistance to tears and cuts. Gloves are completely silicone and latex free, allowing for universal use. The absence of powder reduces risk of dermatitis and contamination. They enable the operation of devices with a touchscreen.
Available in 4 sizes: M, L, XL and XXL.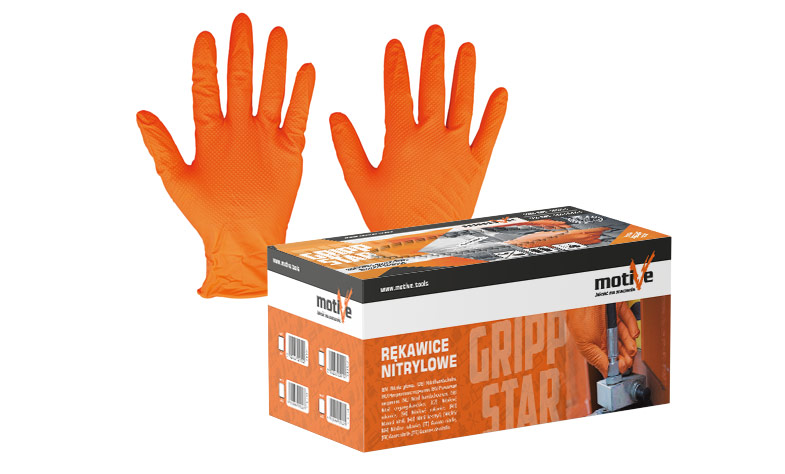 GRIPP STAR
Heavy duty usage
Szczegóły u naszych przedstawicieli w regionie.