Diamond flap disc and diamond sanding sponge
High quality grinding products
Grinding tools
"Motive" grinding tools are high-quality products designed for working with hard materials. They are characterized by an abrasive of various grains, covered with a diamond coating. As a result, they are ideal for removing imperfections, burrs and final grinding of hard materials such as ceramic tiles, stone or concrete surfaces.
Diamond flap disc
A professional flap disc designed for shaping and polishing granite, marble, engineered stone, quartzite, ceramic, porcelain, and other materials using an angle grinder. Metal diamond leaves of the flap allow you to face even the hardest materials, without fear of reducing abrasive properties.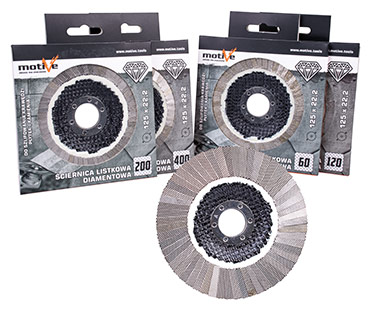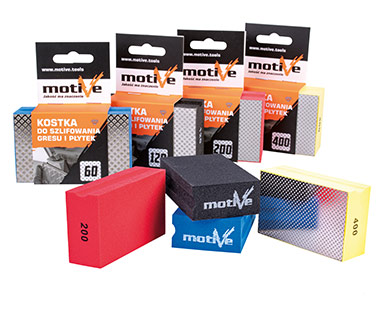 Diamond sanding sponge
These diamond sanding sponges are abrasive and polishing sponges for professional use. Ideal for finishing, polishing, blending and deburring. Available in a range of grades tailored to meet different project needs. Portable abrasive makes finishing in hard-to-reach areas achievable.